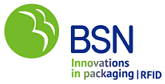 Shoplifting has gone up by 26% in the past year. Can RFID help to curb this growth in lost profits?
According to Dame Sharon White, Chair of the John Lewis Partnership, shoplifting shot up by 26% in 2022.
Appearing on the popular BBC Laura Kuenssberg show Dame Sharon White quoted crime as the most pressing issue that is facing retail today. She said that in the John Lewis Department Stores shoplifting has become a significant issue, with gangs simply walking out of the stores with arms full of goods.
We have heard a similar story from retail operations in the USA. It seems that traditional alarm gates just don't work as a deterrent anymore. So, what can be done about it?
Earlier this year, BSN launched its iTheft RFID based Loss Prevention solution. A unique solution, based on new chip technology and key software innovations. Unlike other RFID anti-theft solutions which look up a product database to check if an item has been sold, iTheft can check the products as they pass through the security gates and if the products have not been paid for, the system will set off the alarm. And it all happens in the blink of an eye.
No matter how many items are in a bag, or if the area is busy, the BSN iTheft solution has been proven to activate alarms.
Catching potential thieves can be useful, but it's always been known that deterrent is a greater weapon in the reduction of crime. This fact is well known at BSN and so the iTheft solution can even grab an items UPC product code and then display a picture of the item/items that have caused the alarm to trigger. When linked to CCTV the item picture can be displayed as a split screen, alongside a frozen image of the TV picture. Creating a powerful deterrent to potential thieves.
Even more, iTheft can send the item data to the store's inventory management system, so if the items are stolen, the store inventory can be updated, and replenishment items ordered.
Knowing what products are most often stolen and when can help the store management to better understand where to position items within the store merchandizing plan. After all, there is no benefit in placing items close to a door if it results in many of them being stolen.
Dame Sharon displayed her frustration at the fast pace of increase in retail crime. The Police are too busy to respond to every event, and store security are increasingly at risk. Maybe now is the time to upgrade the Loss Prevention technology?
Click link for more info.
Or write to BSN at contact@gzbsn.com and quote iTheft.