Contact Us
---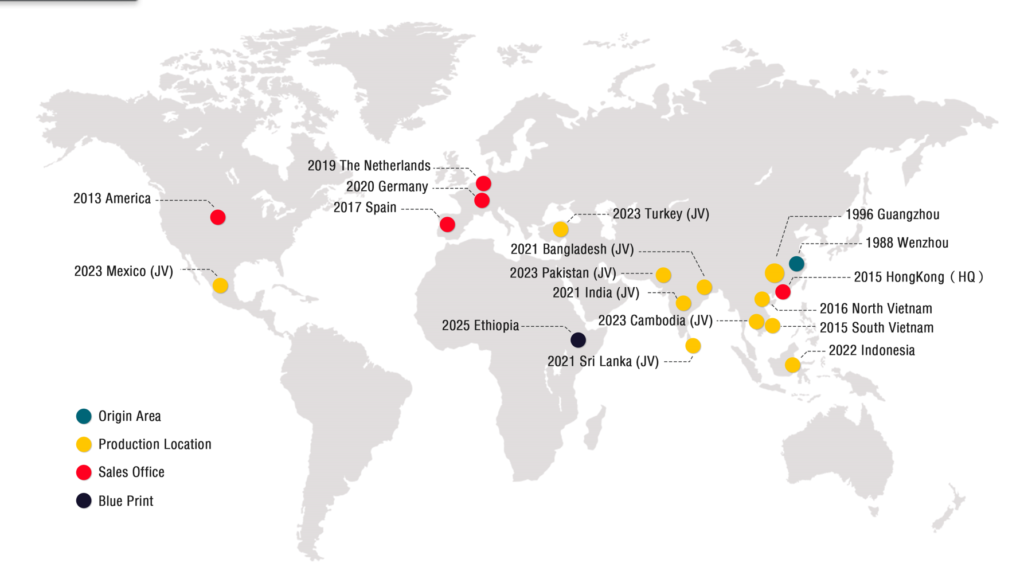 Global Team
---
VP of Sales (Global)
Joelle leads our Sales globally.She has been in the industry since 1994 in all aspects of the labeling and packaging business. Joelle brings her expertise of the service Brands and Retailers expect from a Global company.
"The best part of my job is assisting to grow an idea into Brand recognition from start to finish."
VP of IT (Global)
Bob has 25plus years experience developing IT solutions for prominent brands and retailers.IT strategy development is key to support partnering with brands and retailers.(Has worked for Checkpoint、Avery Dennison and SML)
"Based on team work - always driving IT to the next level in order to guarantee successful business support!"
RFID Consultant (Global)
Having been involved with RFID since 1994, Philip is considered to be a pioneer in the technology and its various applications. He was one of the first people to propose the use of RFID for tracking textile apparel garments in retail stores and accross logisistics operations.
Philip has held senior roles at Tyco (Sensormatic), Avery Dennison, Impinje, Invengo and the SML Group. While in these positions he has worked extensively in China, Hong Kong, Europe and the USA.
Director of RFID Business Development (Dallas, USA)
Brad has 25 plus years of solution selling experience in the retail and supply chain industry. Focused on technology solutions for Retailer, Brand Owners, and Supply Chain. The core solutions involve Loss Prevention and a full suite of RFID solutions. His RFID involvement spans back to 2004 which started with a major US retailer comprising of tags, hardware, software, and professional services. Previously worked with Sensormatic (15 years), Checkpoint, SML, and most recently with Mainetti.
I am a seasoned business development and sales leader with a passion for bringing technology solutions to solve retailers' business problems.
South EU Sales Director
Marcos is textile process engineer in what he worked for 25 years and he is a weaver. With more than 14 years experience working in labeling and packaging for prominent brands and retailers. He has extended experience in RFID solutions and in business relationships with top brands.
"Work together, like a family, always keeping in mind how to improve our prestige in the market, in order to reach bigger goals."
Sales Director Central Europe
Holger has been working in sales, mainly at Checkpoint Systems, for over 25 years/ His core competence is the sale of all kind of labels with variable data. RFID labels, source tagging, and of course the fashion and shoe retailer.
"Just give us a call, we at BSN have the solution."

Vice President Sales / Managing Director (Asia)
Mike is responsible for managing brand relationships and sales efforts through-out Asia. Mike is active over 30 years in the footwear, apparel and accessories industries. Mike has held key senior Sales and Product Marketing positions with brands including Reebok and Fila. Extensive experience in Sales, Product Marketing and Merchandising Strategy accross multiple industries.
"Our goal at BSN is do it once and do it right."
Sales Director Hong Kong
Janet has been in the industry since 2004 in all aspects of the labelling and packaging business, providing excellent service and profession advise to secured relationships with Apparel brands and retailers.
"We will be the most valued business partner of all your customers."
Local Contact
---
Contacts North of America
Joelle Power| Vice President Sales (Global)

Email: Joellefarrell@gzbsn.com
Philip Calderbank| RFID Consultant (Global)

Email: pcalderbank@gzbsn.com

Contacts Europe
Marcos Jimenez C| Director of Sales (EU)

Email: marcosjimenez@gzbsn.com
Holger Kohlwey| Sales Director Central Europe

Email: holgerkohlwey@gzbsn.com

Contacts Asia and Pacific
Guang Zhou Baoshen Science & Applied Technologies Co.,Ltd
Address: 68#,Xiaotang South Road,Jianggao TownBaiyun District,Guangzhou City,Guangdong Province,China

Jacky Xiang| Director of Development

Email: jacky@gzbsn.com
Tel: +86 139 2216 3669
Office: +86 20 3620 1735
Fax: +86 20 3620 1962 3620

Daniel Zeng| Development Manager

Email: rd002@gzbsn.com
Tel:+86 139 2212 8669
Office: +86 20 3634 3998
Fax: +86 20 3620 1962 3620 1782
BSN International Hong Kong Limited - Headquarter
Address: Rm 903 ,Enterprise Square Two,No.3 Sheung Yut Road,Kowloon Bay,HongKong.

Claire Ye| Managing Director

Email: claireye@gzbsn.com
Cell phone:+86 13922151669(CN) / +852 69137264(HK)
Tel:+852 2811 9820
Fax:+852 2811 2080

Janet So| Sales Director

Email: Janet@gzbsn.com
Cell phone:+852 6830 8999
Tel:+852 2811 9820
Fax:+852 2811 2080
Asia & Pacific SOUTH VIETNAM BDT Vietnam Printing Co., Ltd
Address: Lot 3, Road No.15,Tan Duc Industrial Park,Huu Thanh Commune,Duc Hoa District,Long An Province,Vietnam

Nick Miao| General Manager (Vietnam)

Email: Nickmiao@bdt.com.hk; nickmiao@gzbsn.com
Tel: +84 783880888
Office: +84 272 3900989

Mike Longo |Vice President Sales - Managing Director in Asia

Email: mikelongo@gzbsn.com
Cell phone: +86 138 2618 2888(CN) / +852 5120 6642(HK)

Tusher | Vice-Manager Development (South Vietnam)

Email:rd019@gzbsn.com
Tel: +84 933 267 369
Office:+84 272 3900 866
Fax:+84 72 3900989

NORTH VIETNAM BAOSHEN Vietnam Printing Co., Ltd
Address: Lot D3-2,Trang Due industrial Park An Duong District,Hai Phong City,Vietnam

Nick Miao| General Manager (Vietnam)

Email: Nickmiao@bdt.com.hk; nickmiao@gzbsn.com
Tel: +84 783880888
Office: +84 31 3929 868

Tusher | Vice-Manager Development (North Vietnam)

Email:rd019@gzbsn.com
Tel: +84 933 267 369
Office: +84 031 3929 918
Fax: +84 31 3929 868

PT. BSN Technologies Indonesia
Address: JL Parang Garuda No. 12 Kawasan Industri Kendal, Kendal City, Central Java Province, Indonesia. 51371

Nick Miao| General Manager (Indonesia)

Email: Nickmiao@bdt.com.hk; nickmiao@gzbsn.com
Tel: +62 822 9982 8888


Mandy Gong | Vice-Manager Business (Indonesia)

Email: yw001@idbsn.com
Tel: +62 811 2696 088